The return of vinyl, the re-emergence of the Polaroid and the shocking shoulder-pad revival means that vintage is firmly back in – and that's no different for our team at ETB Lydney, thanks to some of our classic-car loving customers.
This 1924 Vauxhall, owned by Mr Reece, makes a regular appearance at the Hams Road depot.
Shaun Askey, Depot Manager at ETB Lydney, said: "I'm a bit of a vintage motoring fan and I think Mr Reece's Vauxhall is fantastic.
"He's rebuilt it from scratch after someone bent the chassis during a Vintage rally – a fantastic feat of engineering."
Shaun, who owns two pre-1960's Lambrettas himself said: "Some of the lads who work with me are quite sporty and just don't see the fascination with it – especially not with the spoked wheels!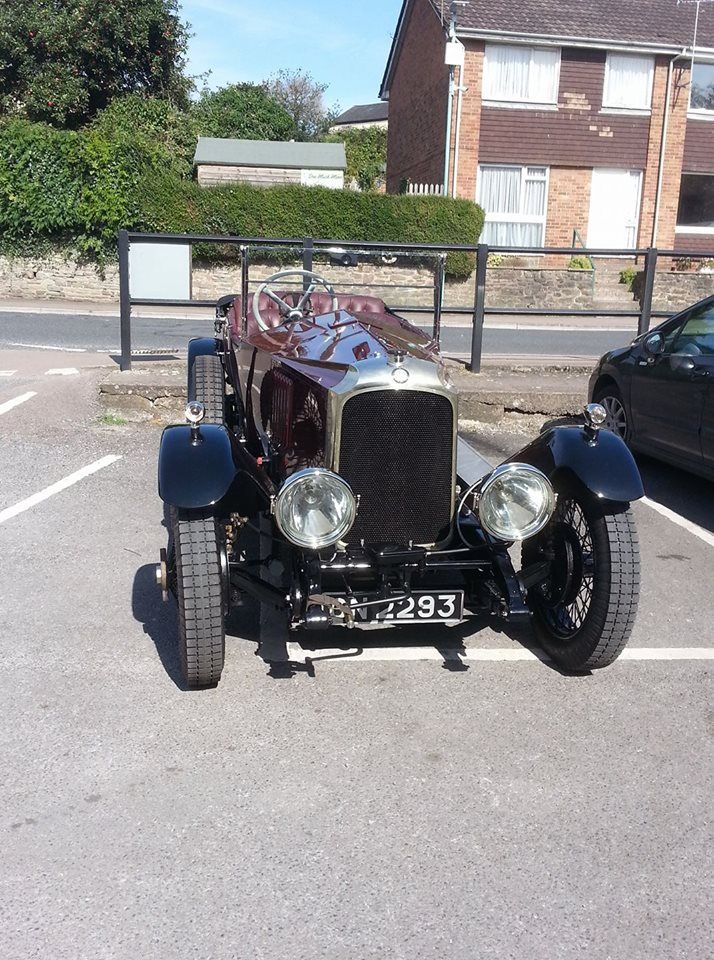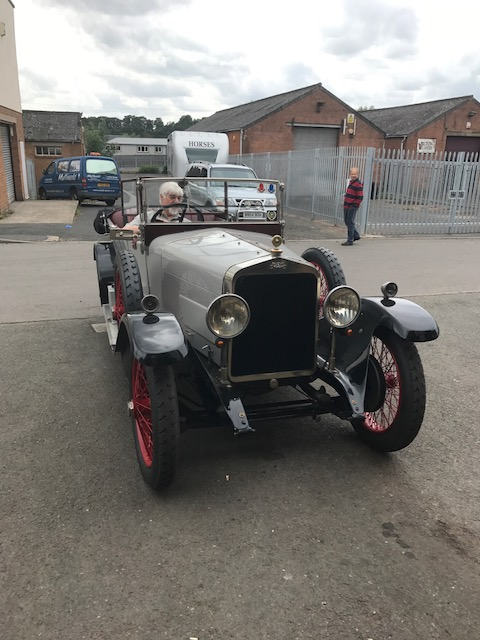 "But it's been great working with Mr Reece on the car. He's been in twice now, once for an MOT and once for the tracking."
The Vauxhall, which the German company said could do 100mph if fully stripped, isn't the only retro car through the Gloucestershire depot.
"A gentleman who we've known for a while also brings his 1920's Renault in once-a-year. I think I'd struggle to pick a favourite!"
And the classic feel doesn't end in Lydney, with colleagues 58 miles away at ETB Stourport proving that working at ETB can be a fairy tale.
Keith Morris and his team of four have experienced the magic first hand - with a very special guest driving into the depot.
A Chitty Chitty Bang Bang look-alike visited Keith and his team today to get those beautiful spoked wheels checked and ready for winter on our 'fine four fendered friend.'
If your car, mystery machine or 'flying friend' needs a free winter check, all ETB depots have a great offer to get every customer through the cold snap!
No matter whether your car is nearly a century old or has just left the forecourt, our team at ETB are ensuring your tyres, battery, bulbs, washer fluid and winter are ready for snow and frost.
With the offer available in every branch, there's no better time to visit your local ETB depot.
Find yours now and etbtyres.co.uk/locations.