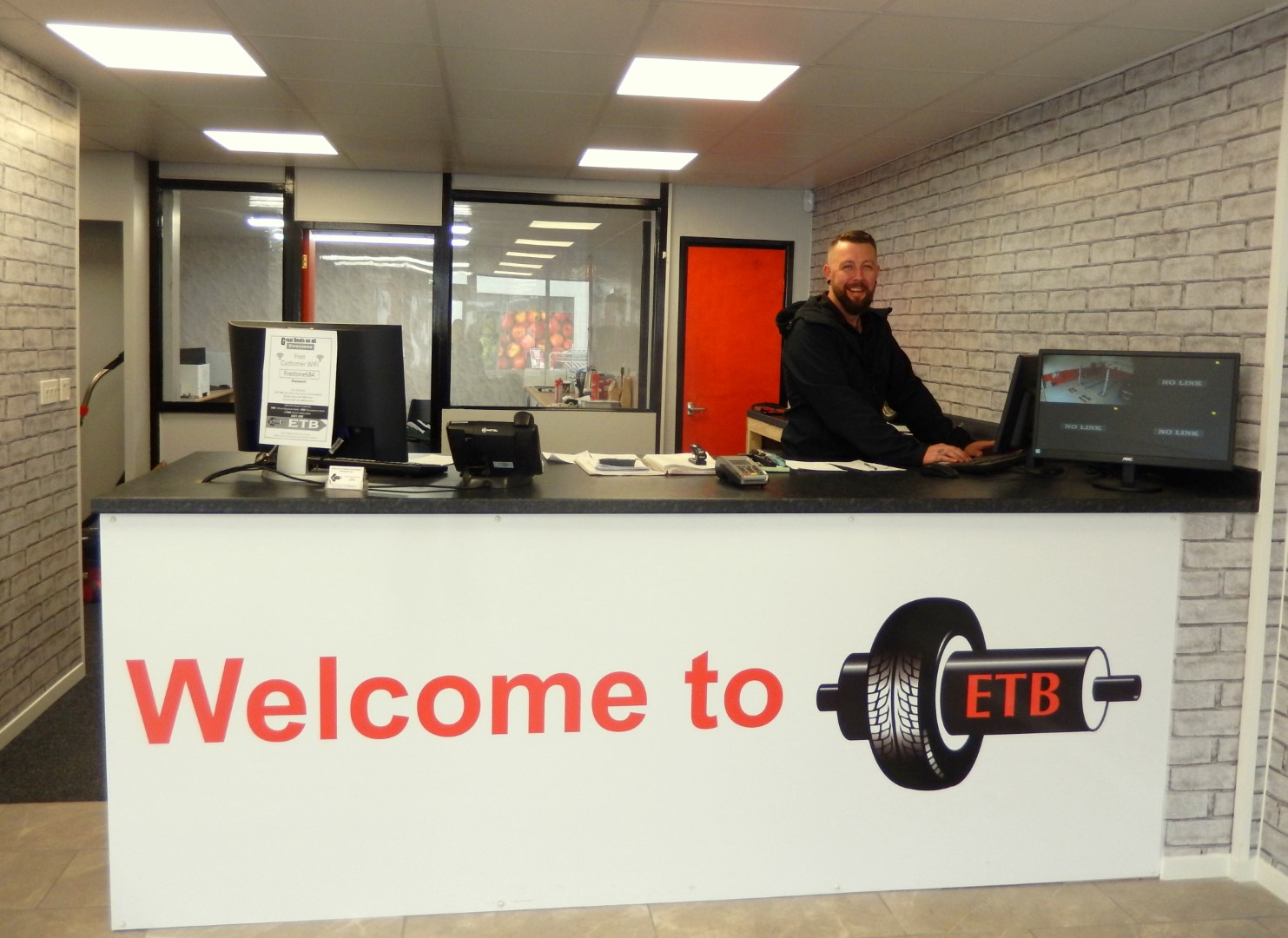 Following nearly three decades serving motorists, ETB Ross is on the move – but not too far!
The fast-fit experts are moving its popular Herefordshire depot from Mill Pond Street  just around the corner to Over Ross Street  opposite the Co-op & next to the Plough Inn, where affordable tyre fitting, economical exhausts and battery changes have already began.
During the move, the depot has been equipped with a brand-new fitting machine, balancer, tracking ramp, MOT ramp and more to ensure that every car is checked extensively by the latest precise technology.
It's not only the equipment that has been updated either - ETB have modernised the depot's waiting room for a more comfortable experience for motorists.
James Worrall, depot manager at ETB Ross, has been a part of the business since his Dad joined the industry in 1992 and said: "The move gives us a real opportunity to grow and offer more services to motorists.
"I'm the second member of my family to be a part of ETB and I'm over the moon to be able to continue its progress as the best garage in the area. We're open for business and can't wait to see more motorists and get them back on the road!"
Many of ETB Ross staff have been part of the business for many years and have been trained by industry experts to sure they are equipped with the latest technical information.
As a result, motorists keep on returning to the depot, time after time:
"We've got a lot of same customers that we had when I began here in 1993. They're beginning to bring in their children and grandchildren with their vehicles now – it really is great to see. Everyone who has visited the new site so far has loved our new look and I'm sure new customers will too!"
It's not just Ross residents that James' team has helped get back on the road either, Richard Hammond has been a valued customer with his instantly recognisable Opel Kadett, 'Oliver'.
Customers are already heading to ETB Ross in their droves – with the team of five already fitting tyres to a selection of vintage vehicles and Suzuki trikes in the opening weekend.
You can find ETB Ross at Over Ross Street, Ross-On-Wye, Herefordshire, HR9 7AS or book a fitting online at etbtyres.co.uk/ross