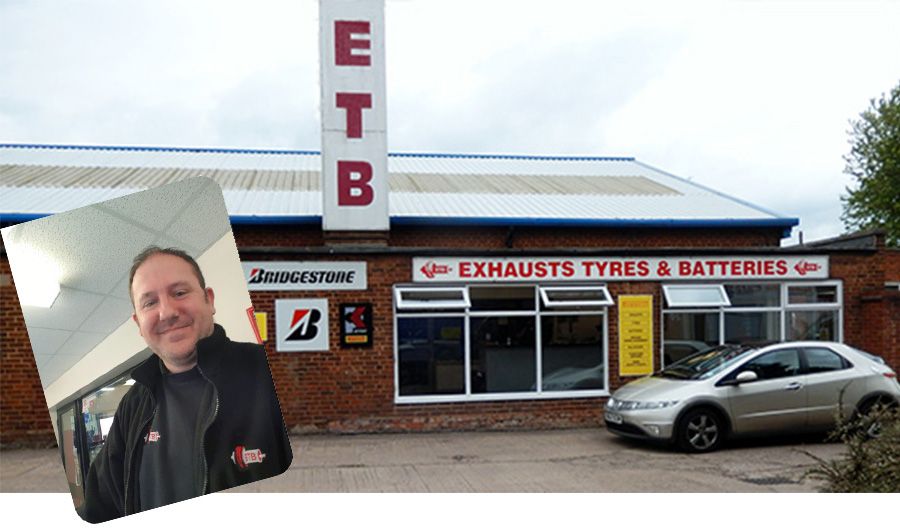 Having been in the fast-fit industry for over three decades, Vinny Ashton is no stranger to the continually changing face of motoring.
"There's a lot of new technology that comes into the industry and changes the role that we do. Ultimately, it helps us be more accurate with locating issues and means any problems can be solved quicker and easier.
"But I do often think about when I first joined ETB."

Vinny started at ETB Redditch, where he is currently Depot Manager, as a tyre fitter aged sixteen.
Working his way up to managing the Beoley Road East site, via a fourteen year stint as Depot Manager at ETB Cheltenham, Vinny has forged a relationship with many customers across the county.
"This role is all about ensuring that customers leave the depot with a smile on their face. If we make their motoring a little bit easier and save them money in the process, then I'm happy.
"If they're happy, you know customers will keep coming back to you when they need support. We get plenty of returning customers to ETB Redditch, so we must be doing something right!"

But whilst the depot is striking up partnerships with new customers, Vinny recalls forging a star strike partnership of his own.
"Geoff Horsfield used to visit me with all his cars, having tyres changed and undertaking the MOTs. I've never asked him about some of the goals he'd scored though!"

The six man team at ETB Redditch has over 40 years-experience in the industry and can advise you on the best tyres to fit to your vehicle!
Over his time in the industry, Vinny has seen a selection of different vehicles but his favourite may be a surprise:

"We see so many Ford's come to us for new tyres, batteries and exhausts. Focus', Fiestas, old Escorts.
"You grow to love them – especially the ST models!"
But whether you're a Ford driver, a Renault driver or are at the wheel of something a bit more exotic, ETB Redditch is happy and ready to help with any queries.
Find out more by calling
or visiting etbtyres.co.uk/Redditch now.