ETB Newbury is celebrating the acquisition of a centre manager to supplement its £70,000 automotive centre in the town, after announcing the arrival of aftermarket specialist Scott Allen.

The 31-year-old is returning 'home' to Newbury after an incredible personal journey in the industry, working in a variety of technician and assistant management roles with the biggest fast-fit chains in the UK.

In just eight years, he has worked at depots in High Wycombe, Winchester, Salisbury, Andover and Basingstoke – transforming the latter into a profit making success story - before spotting an opportunity to become an outright centre manager at ETB Newbury.
With his mum and dad both living in the town, he said it felt like fate had intervened to bring him back home.
And while building up a customer base from scratch during the global pandemic will be a challenge – with ETB Newbury only opening its forecourt in January – Scott was convinced that the depot would soon become the best performing centre he had ever been associated with.
Over £70,000 has been spent on the site in The Paddock Trading Estate, which offers the full range of automotive services including MOTs, servicing, batteries, wheel balancing, brakes and all other mechanical repairs. Its investment in the latest Hunter wheel alignment equipment also makes it one of the most technologically advanced garages in the local area for this nature of work.
Scott said: "The facilities are absolutely incredible and I feel very fortunate to be here, in a town I know and love. The people at ETB are equally amazing and I have been shown nothing but support since I came here.
"We've got an amazing team in place and there's a family feel to ETB. At other fast fit chains I have worked at, I've felt a sense of pressure to hit results and KPIs, but at ETB, I just get an overwhelming sense of support."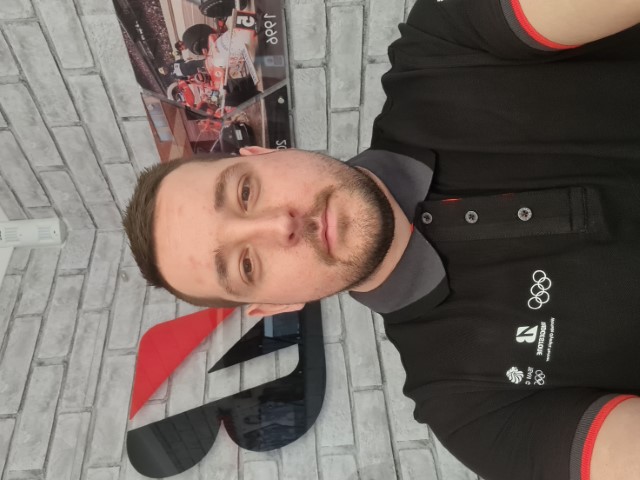 Scott said that there was no secret formula to building a customer base from a new location, only hard work and an honest service.
"If we treat every customer fairly, talk them through the work we do and make sure our pricing is correct, then we will be successful.
"We also need to be fast and efficient, because motorists don't want to hang around for work to be done. We have an amazing team who are already doing this and as a result, motorists will want to keep coming back."
ETB Newbury also carries out engine diagnostic work, as well as cam belt and clutch repairs, which few other garages in the area provide. Meanwhile, a comprehensive range of tyres to suit the needs and budgets of all motorists is offered as standard.
Scott is now in the process of looking for a property in Newbury for his partner and 12-year-old son and believes that he can finally settle down after a hectic eight-year career journey.
"I guess all roads have led back to Newbury! My parents are from the town and I remember it well from growing up, so it does feel like I've come home.
"I can tell that ETB is a special company to work for and I can already see an increase in footfall since I have been here.
"With the team we have in place and the reviews I have been reading from our customers, I am really excited about the future."
ETB's marketing manager John Tear said: "We are delighted to welcome Scott to the team. From our first interview, we felt that he shared our company values and philosophies. His skills and industry experience are impressive and we feel that he'll lead by example, with the support of an amazing team of technicians."
For more information about ETB Newbury, visit our newbury page or call 01635 953080.