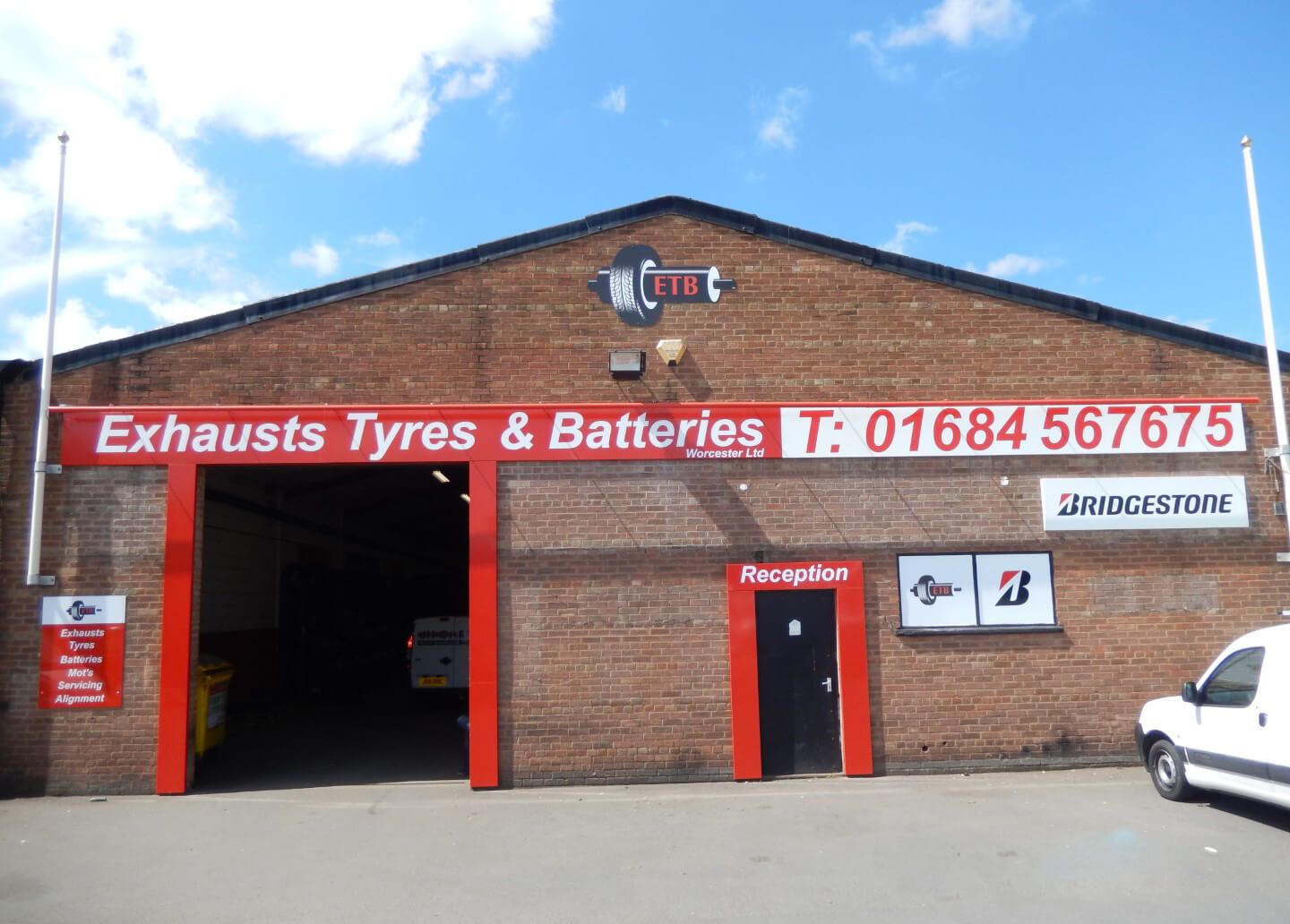 ETB Malvern is proud to announce the appointment of its new depot manager, Danny White.
The 29-year-old returns to ETB after working at Ford, undertaking mechanical and servicing for Fiestas, Focuses and Mondeos.

With over 14 years in the fast fit and motor industry, Danny comes with a wealth of experience after working as a tyre fitter at ETB Worcester Hylton Road and Assistant Manager at ETB Evesham.

"I've worked my way up the ladder here and I'm incredibly proud to be back managing a depot.

"We've got the full offering here from servicing, MOTs and parts to simple tyre and battery changes.

"There isn't anything that our team can't do!"

Although Danny, who has a passion for Audis, BMWs and Volkswagens, the Depot Manager and his team of four have experience working with all brands of car or van.

"I've worked on all kinds of vehicles – from your every day cars to Teslas, Dodge Chargers and a whole host of American Muscle."

Safe to say, Danny's love of motoring has been 'Evergreen', especially with one customer who visited him when he worked at ETB Evesham.

"Will Young once came into store, rather unexpectedly, for a MOT and Service. He's a really nice guy and he's got loads of top 10 singles. I couldn't help but hum a few of his songs for the next week.

"I did the tracking on Terry Wogan's Rolls Royce too – unfortunately, it was just his driver who came in. I was gutted!"

Based on Spring Lane South, ETB Malvern has a selection of services at affordable prices including some of the biggest tyre brands like Bridgestone, Firestone, Hankook and Michelin.

"Malvern can always expect great service from a smiling face at a great price. Whatever the problem, our team will be on hand to guarantee you a safe and pocket-pleasing journey home!"

Find out more about ETB Malvern by visiting etbtyres.co.uk/Malvern or call 01684 567 675.