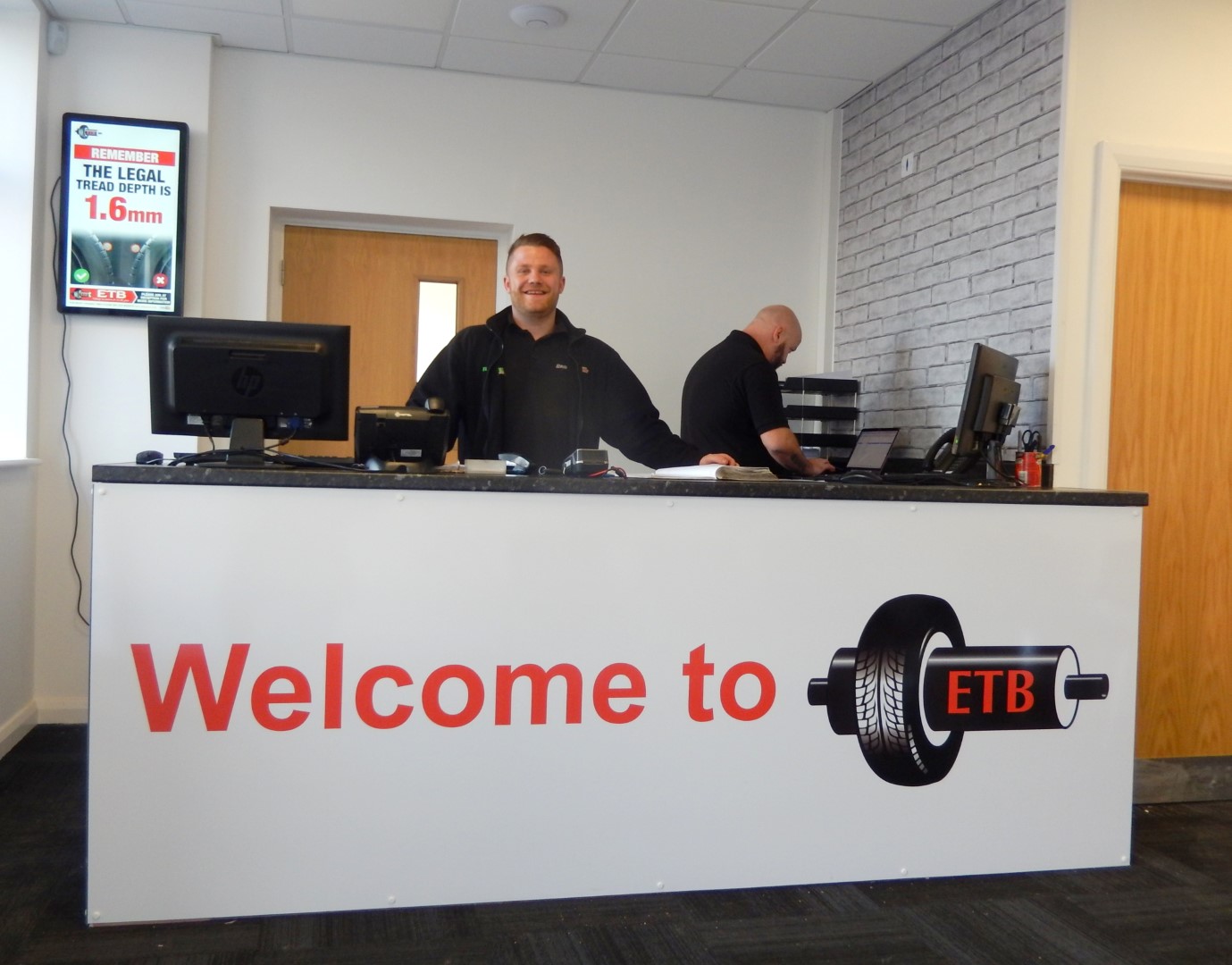 Moving to a new house is stressful enough but imagine moving an entire garage with a selection of highly advanced tools.
That's exactly what Daniel Lane and his team achieved in the last month when they moved ETB Cheltenham from Malmesbury Road to its new home on Kingsditch Trade Park.
The updated unit, which now features at state-of-the-art alignment machine and a MOT centre, will allow the Gloucestershire site to offer motorists more services with the same great prices.
The new depot manager, whose been in the fast-fit industry for 15 years, said: "The move has completely revolutionised what we do – both technically and physically.
"Our team are happier here and, with a new waiting room, customers are warmer and comfortable whilst they wait.
"The facility brings us into the 21st century and has allowed us to expand with new technology and more staff."
Relocation has allowed the team at ETB Cheltenham to grow from a team of four to a team of seven, with the recent addition of a MOT Tester to accompany a state-of-the-art MOT bay.
Dan added: "Cheltenham has a strong motoring heritage and people will always look for quality product for their material.
"Luckily, we're in a positing to offer both quality and affordable pricing to ensure that no motorist has to have a substandard product on their car."
Currently, ETB Cheltenham boast the lowest MOT cost in the area at £29.95 and has a selection of premium tyres at low prices.
Unlike Jeremy Kyle, who once visited the old Cheltenham store, there's no drama when you visit ETB Cheltenham.
Find out more about your local depot at etbtyres.co.uk/cheltenham
Prices correct at the time of publication