What do football manager Mick McCarthy, Corrie's Mike Baldwin, David McCallum of The Great Escape and John Conteh all have in common?
On face value, not a lot, but this eclectic list of celebrities have all visited Steve Sharpe and his team at ETB Redditch in recent years - and all left with smiles on their faces.
"They were all great people, David McCallum in particular, he really had a story or two to tell
"We get everybody in here, from further afield and people from the local area, some I've known for 35 years working in the industry" said Steve.
Steve joined ETB Redditch back in 2000 and has enjoyed every second of his time with ETB.
Paul Nunn (Retail Director for ETB) kept asking me to join ETB for two years and I'm truly glad that I began working here 17 years ago. I love working here, I love the people and the job. It's a great time for ETB and particularly ourselves."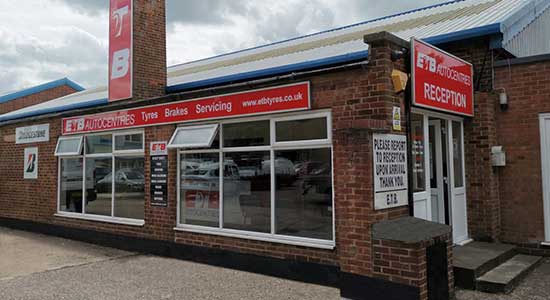 Address: Unit 3 Lakeside Trading Estate, Beoley Road East, Redditch, Worcestershire, B98 8PE
Depot manager: Steve Sharpe
Members of staff: 6
SPECIAL OFFER 1: £20 Sainsbury's gift card when you buy two Bridgestone tyres
SPECIAL OFFER 2: A free tyre safety check when you visit. For more information visit: http://www.etbtyres.co.uk/car-tyres/
Services: Tyres, exhausts, batteries, wheel balancing, wheel alignment, brakes and servicing
Contact number: 01527 69217
Steve went on to say that the Beoley Road East garage was already enjoying one of its busiest years to date, despite only five months of the year passing.
"We're getting more people through the door than ever before and we've built up a great reputation in the area for a trustworthy, quality service at a great price.
"People visit us and we know them personally, but we get a lot of business through our website, it's the way the industry is changing and moving into the modern era."
So, if your car carries a Championship footballer or two or punters from the Rovers Return, then ETB is your ideal stop for automotive support – as it is for everyone else behind a steering wheel.
Find out more about ETB Redditch by visiting http://www.etbtyres.co.uk/redditch/