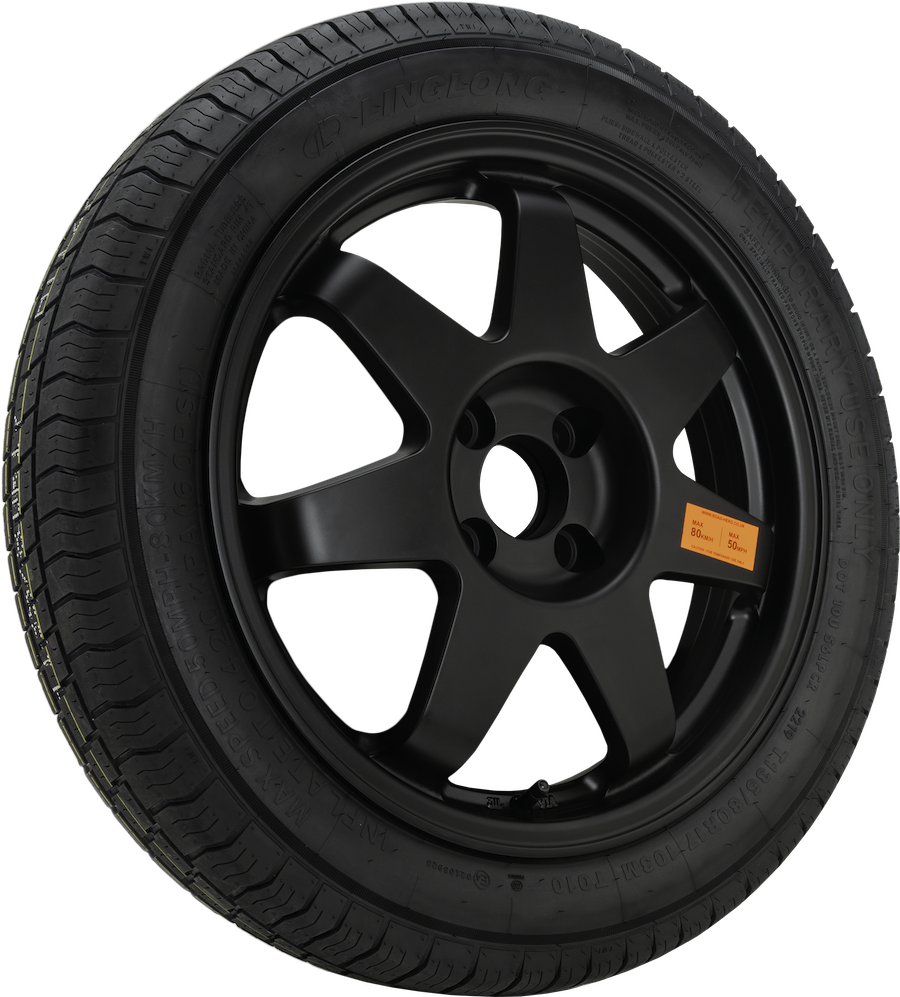 Space Saver Wheel & Tyre...
The RoadHero Kit comes with a dedicated space saver alloy wheel option, pre-fitted with a suitable spare tyre.
Everything you need...
The kit contains everything you need in the event of a serious puncture or blowout – including a jack, wheel brace, warning triangle, hi-vis, gloves, head torch, kneeling matt & rain poncho. Original fixings can be used unless otherwise supplied.
Everything you need...
The complete RoadHero kit is conveniently packed into boot carry bags, meaning everything stays together, even if you can't fit it in the wheel well in your boot.