When you have an MOT, not only are you complying with legal requirements, but you are also ensuring that your vehicle is safe and efficient. Everyone who uses a vehicle on the road is required to keep it in a roadworthy condition at all times. The roadworthiness is checked in the interests of road safety and the environment by the test we call the MOT. If you're in or around Bridport, get in touch with our Test Centre for MOTs and servicing. We have over 30 MOT centres throughout the UK with hourly appointments available.
Our Bridport MOT test centre is DVSA-approved, and our highly trained technicians are equipped with the knowledge and tools to carry out the MOT test, as well as any repairs that may be required. You can count on our skilled technicians for a complete service, from start to finish. Book an MOT test online, by phone, or in person.
Why have an MOT test?
If your car or van is over three years old, it is your legal responsibility to have an annual MOT check to ensure that your vehicle meets the minimum safety level required to be roadworthy. Make sure that you book your MOT before your current MOT expires. Check the status of your current MOT here
Booking an MOT in Bridport is an easy process
We ensure that when you book an MOT there's no waiting around with our simple booking service - simply visit our website and book a time that suits you - whether that's before work, during your lunch break, or over the weekend. At ETB, our team of experts uses the latest technology to check every aspect of your vehicle from lights and wipers to tyres and brakes, getting you back on the road in no time. If your vehicle fails your MOT and requires an urgent repair, our team of industry-trained experts can provide you with a no-obligation quote and an estimate on how long the repairs and retest are likely to take.
We promise to beat any main dealer on MOT repairs and Car Servicing, if you already have a quotation from a vehicle main dealer, please supply proof of the details and we will beat their quote accordingly.
Our Bridport MOT test centre is approved by Vehicle Standards Agency (DVSA). Book your next MOT test online or contact us today for further information.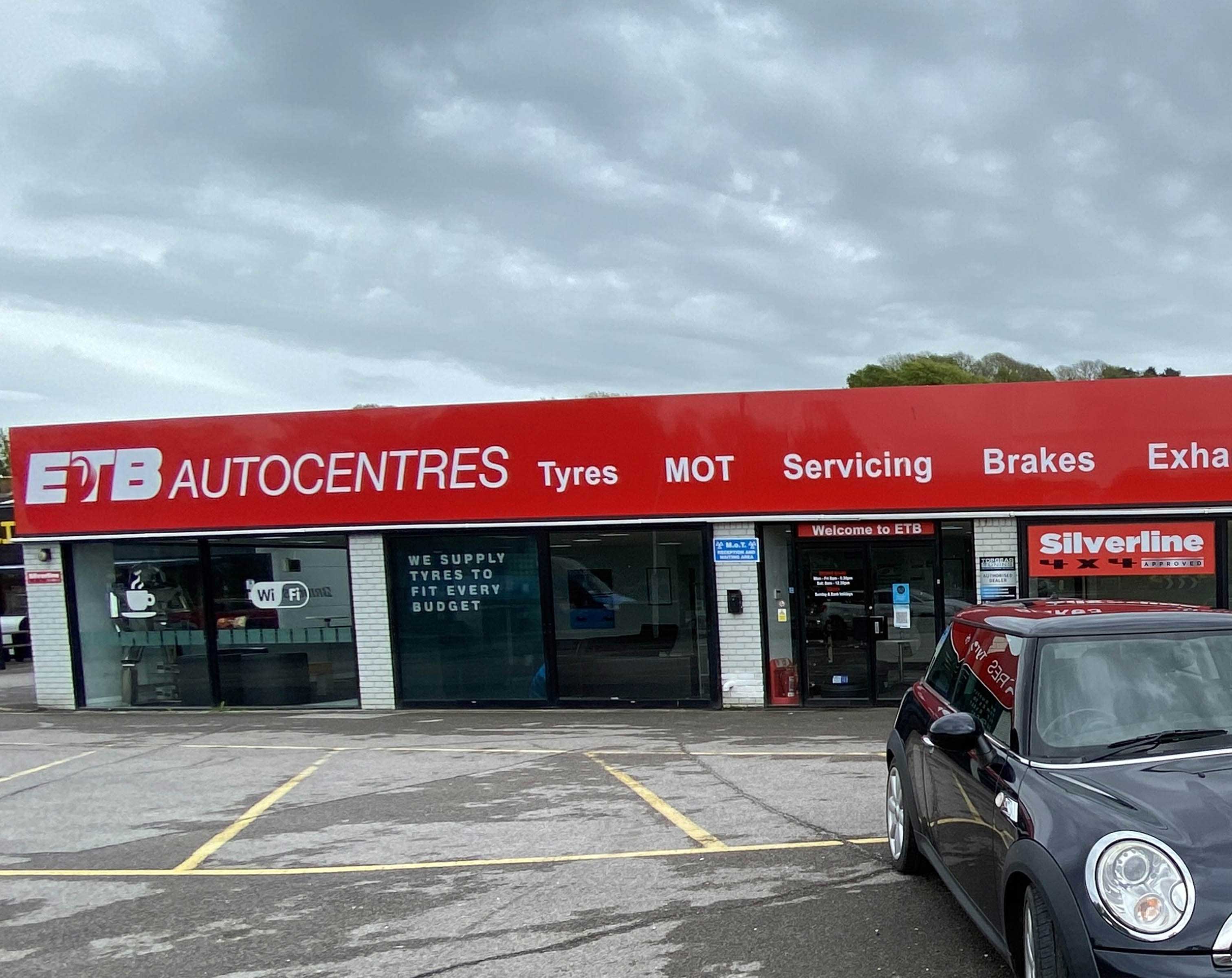 Online MOT bookings available
Choose a time that suits you and reserve online
On-line tyre reservation available
We'll beat any main dealer on MOT repair costs.