What you get when you subscribe to MOBOX
Premium tyres
Select 2 or 4 superior quality tyres.
Tyre fittings
Get 2 or 4 tyres fitted to your vehicle.
Tyre services
Repair or Replace 2 or 4 punctured/damaged tyres.** Option to add services and MOT test.
The benefits
Convenient choice
Choose the package that best suits your needs.
Your choice of premium brands
Bridgestone, Michelin, Pirelli, Continental, Goodyear and Dunlop.
Peace of mind
Just a transparent monthly fee.
Easy to budget
For the future and your peace of mind.
Would you like to know more?
Monday – Friday: 8:30 – 17:30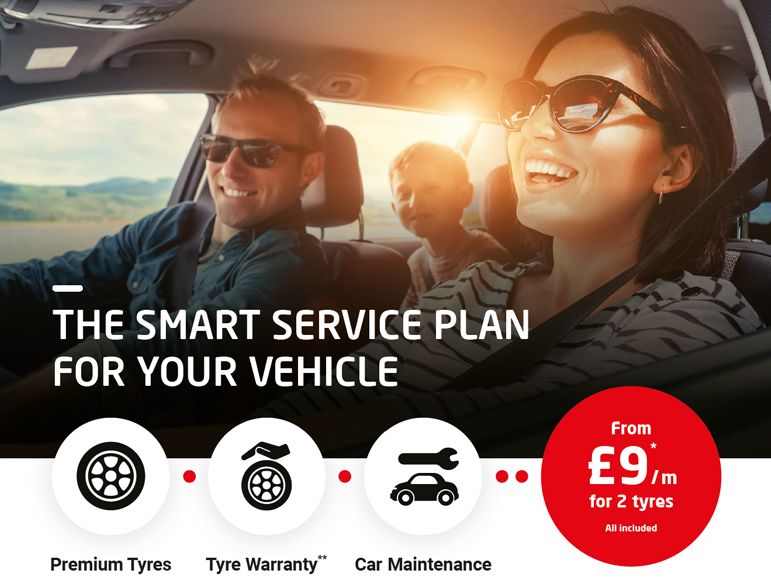 MOBOX Subscription: Peace Of Mind And Transparency ETB Tyres
Drive safely, and we'll take care of everything else
We offer the best tyre and car maintenance subscription services so you can continue your journey with complete peace of mind.
Damage to the tyres? No problem, we've got that covered too
In case of a tyre puncture or accidental damage, if we can't repair your tyre, we'll get it replaced free of charge. **
Transparent monthly fee, no surprises
With MOBOX, you know precisely how much you spend. All the services included in the MOBOX package are covered by the monthly fee.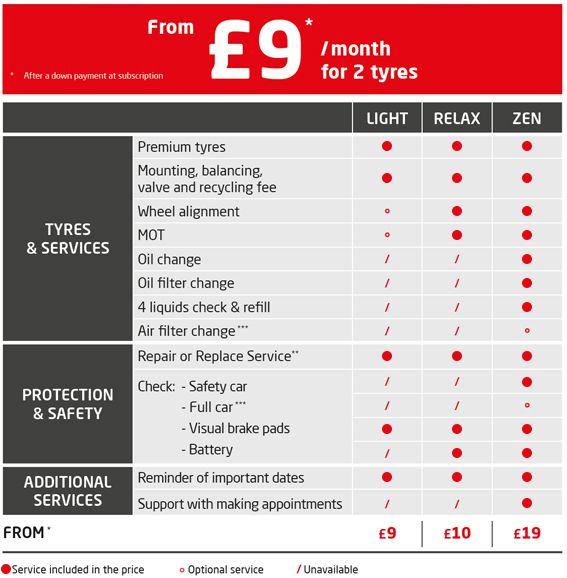 * For 2 Bridgestone T005 175/65R14 82T in a 24 months MOBOX Light package after a one-off down payment, average price based on £10 in the first year and £7 in the second
** Number of repairs and replacements is capped. Does not cover tyre wear and criminal damage.
All example prices correct at the time of publication.
See terms and conditions at www.mymobox.co.uk for further information.
All example prices correct at the time of publication.