ETB Mobile Tyre Fitting Service
With more people working from home and making fewer unnecessary journeys, we recognise the changing needs of our customers during the COVID-19 pandemic, whilst also looking to a brighter future beyond.
As such, we have invested in bringing our automotive services to your doorsteps by introducing our call-out service.
Initially, our first vehicle - which will have the ability to repair and replace tyres – will service the Worcester, Malvern and the surrounding areas within a 30-minute drive time of our Worcester Farrier Street branch.
Being situated just five minutes from our main Worcester warehouse means our mobile stocks are huge and we can supply almost any make and size of tyre to suit your vehicle.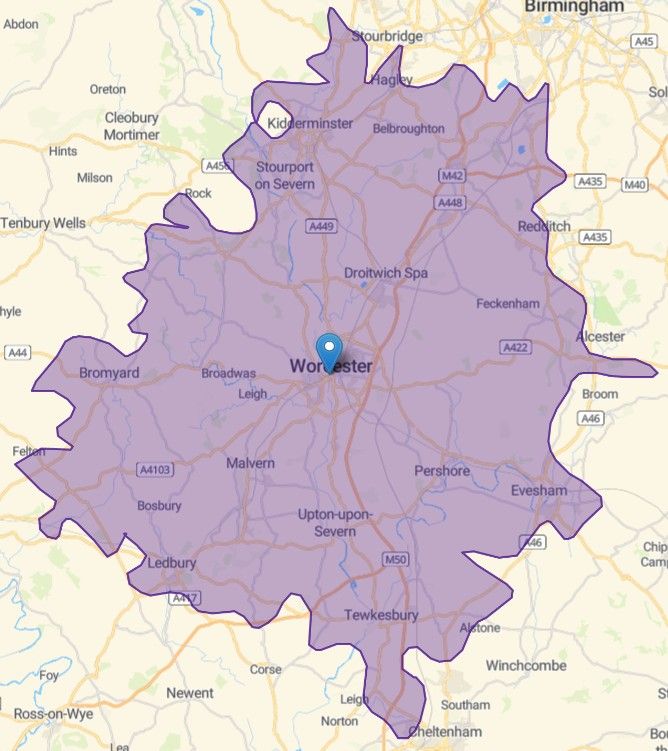 COVID AWARE. 
Our staff are fully cognisant of the special precautions required to beat the pandemic, being designated as key workers. Because we have never been closed during lockdown, we have become familiar with the COVID-19 protocols, which have earned us a number of plaudits for coming to the aid of key workers over the course of the past few months. And because our mobile fit service operates only as a pre-paid service, the customer does not even have to meet our operatives, who will be happy to arrange safe and secure access to your vehicle and sterilize as they go.
How does it work?
In order to arrange your mobile fitting simply search for your required tyre size on our home page as normal and (provided you are located within the Worcester/ Malvern area covered) choose ETB – Mobile fitting*. Next, choose the make and quantity of the tyres you require. Please make sure you chose the correct tyre size for your vehicle. Choose your fitting date and indicate an AM or PM preference. Then, complete the contact details and finally on-line payment. You will receive a confirmation e-mail and our operatives will contact you by a telephone call and/or text to make final arrangements. Our operatives will keep in touch with you and keeping you fully informed of timings.
This is a contactless pay on-line service but if you require further assistance please contact Andrew Thomas 01905 27011
The mobile units add another string to our bow and is an investment that we hope will benefit our customers over the course of the coming weeks, months, and years.
* Please note a £20 call out fee applies and is payable on-line. Please make sure you choose the correct tyre size for your vehicle. If you wish to make changes to your order or the fitting day or location, please contact us on the centre number below. It is not possible to make changes to the products you have ordered without first cancelling the original order and we authorise a refund. If this is required, please let us know ASAP as this can only be done in office working hours Monday to Friday.