ETB has notched a sponsorship deal with a high-flying football team in Cheltenham, in the hope of becoming a fans' favourite with supporters around the town.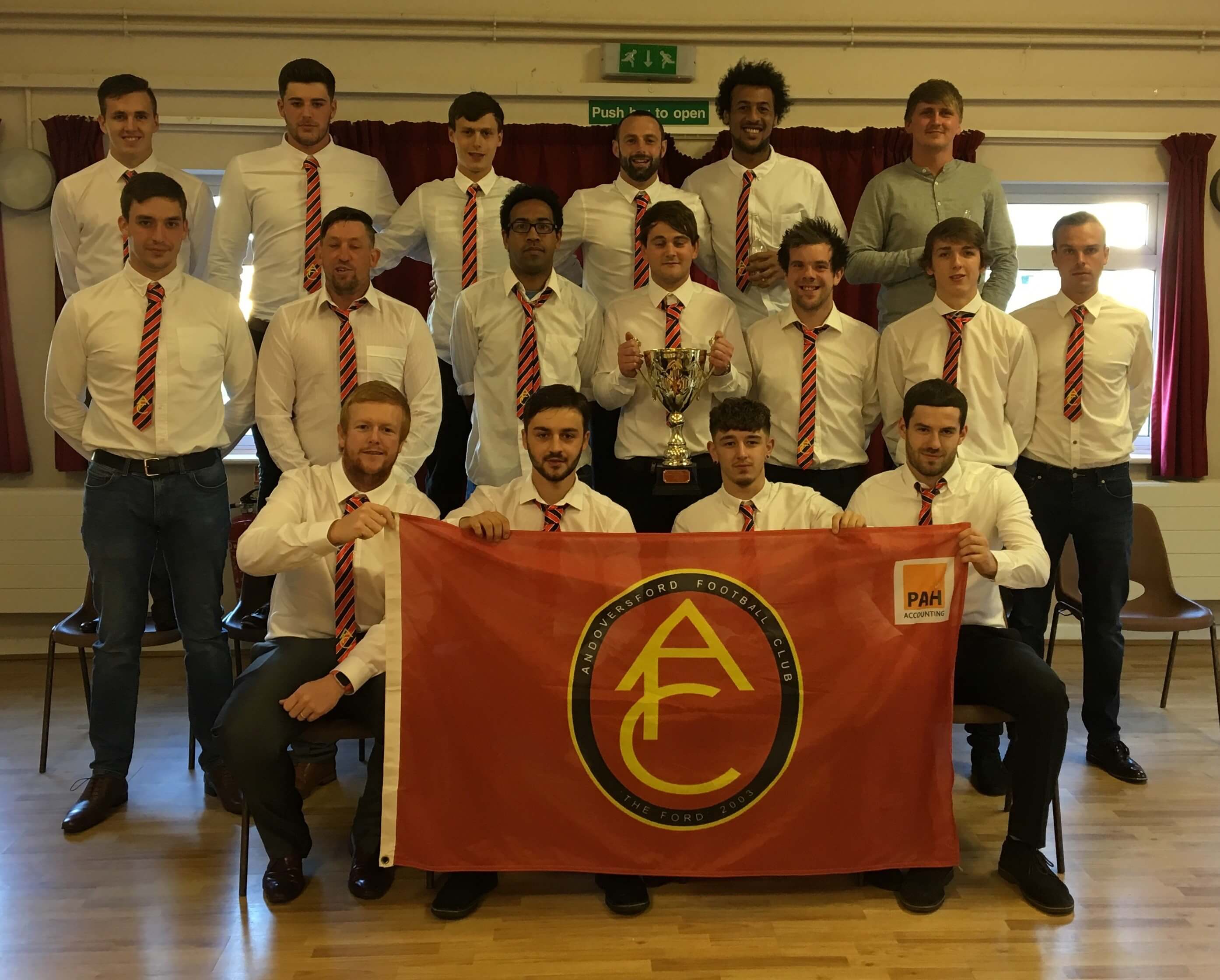 The fast-fit tyre network has played a clever 'one-two' with Andoversford FC, which will see their logos emblazoned on the front of club shirts and training kit from next season.
The sponsorship deal marks the end of a successful campaign for The Ford, with the club's first team finishing top of the Cheltenham Association Football League Division 2 with 53 points and a positive goal difference of 63.
John Tear, Marketing Manager at ETB, was pleased to back such a close-knit community side, which has enjoyed one of its most successful seasons in recent years.
He said: "This sponsorship deal is a great way to get involved with local grassroots football and promote our services throughout Cheltenham.
"It's a great period for Andoversford FC and we're looking forward to being a part of their further success."
Andoversford FC, who play their home games at Andoversford Sports and Social Club, will begin to wear the new-look home shirts in September, following on from the 16-17 season which saw the Gloucestershire team net 127 goals in 32 games.
Matt Brown, Chairman of Andoversford FC, said: "The sponsorship is great news and a massive boost to the club.
"We're looking forward to pulling on the red shirts at the start of next season, which will look all the more impressive with ETB logos on the front"
The team won the title in a nail-biting final weekend, drawing 0-0 with runners up Dowty Dynamos, securing the Division Two trophy on goal difference.
Andoversford's home ground and teams in their league are all within 15 miles of ETB Cheltenham and Matt is encouraging his team to get their cars down to the Malmesbury Road site, with ETB's technicians on hand to keep the Ford on track for further glory.
"I know the ETB team really well and they always do a great job. Hopefully they'll help us continue our journey up the Cheltenham League!"
To find out more about the sponsorship deal and your local ETB garage at http://www.etbtyres.co.uk